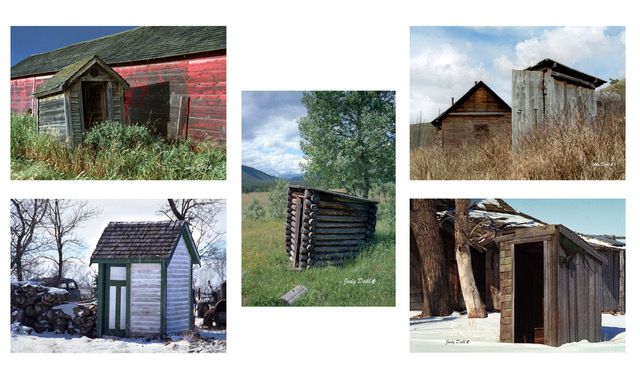 In a time before indoor plumbing, there was a little house that sat behind the main building. It didn't matter whether you called it the privy, the outhouse, or any other name, this was the bathroom.
Outhouses were once a common site in town, and out in the country, and across the prairie landscape. It must have been quite the experience to use this facility in the depths of the prairie winters!
Over the years, I have been fortunate to capture some of these buildings in various states of their life; and some of my outhouse images are found in a book by Nancy Millar in her book Once Upon and Outhouse.
Do you have any Outhouse stories that you would like to share?